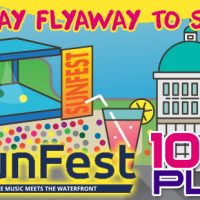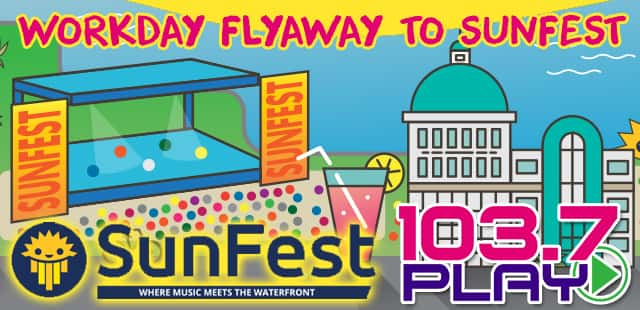 Need to get out and have some fun in the sun? 103.7 Play wants to send you to the ultimate music experience: Sunfest Music Festival in West Palm Beach! With live performances from more than 40 bands including Pitbull, 311, Zedd, Incubus, Nick Jonas, Ice Cube, Third Eye Blind, Logic, DNCE and more!
Listen to Jessie at 9AM each weekday to hear the Workday Flyaway Artist of The Day! Every time you hear that artist played during your workday, call in to qualify to board our party plane to musical paradise at the Sunfest Music Festival in West Palm Beach and we'll throw one year of tanning from Native Sun Tanning!
The 103.7 Play Workday Flyaway to Sunfest – brought to you by Jet Blue, Native Tanning and 103.7 Play!