Mornings 6A-9A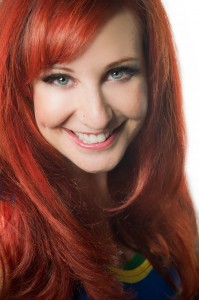 • I'm a Midlo girl – raised in Southside… and yet I still use my phone GPS to get everywhere because I have no sense of direction.
• I'm obsessed with playing dress-up – which is probably why 103.7 Play does so many themed charity bar crawls. If I don't start working on my Halloween costume around August, I stress out.
• My family invented the disco ball – really!
• I have two young daughters, London and Ruby, who think I am the greatest cook ever… as long as I'm making chocolate chip pancakes. It's basically the only thing I can make.
• I love all kinds of music and started playing drums in a band a few years ago – so watch out Dave Grohl! Just kidding. He's my hero!
I love getting social – hit me up on facebook, Instagram, twitter or Periscope live video
Find out more about Play Mornings HERE