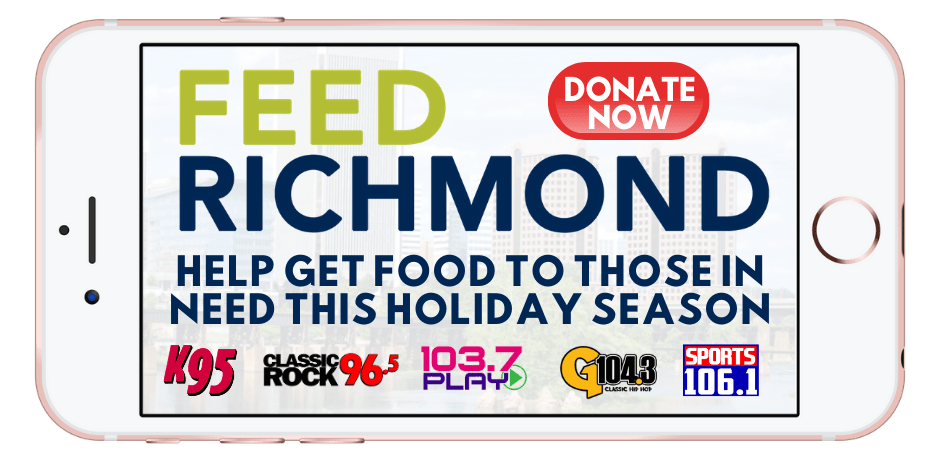 IT STARTS WITH YOU, FROM THE COMFORT OF YOUR COUCH.
Feed More urgently needs your help, especially during the holidays and right now your online donation to Feed Richmond provides meals to people that are in desperate need of food in Central Virginia.
This year's pandemic has caused our community to rely on food services more than ever and with your help, we can make sure no families go hungry this holiday season. For every dollar you donate,
FeedMore
can purchase 4 meals through their resources, so a little bit goes a very long way.
---
Feed Richmond 5k
Join 103.7 Play for our inaugural Feed Richmond Virtual 5K! Just choose your division – school, scout, business challenge, or individual – and run your race anytime, anywhere in the month of November. Proceeds benefit FeedMore to keep our local food pantries stocked for the holidays.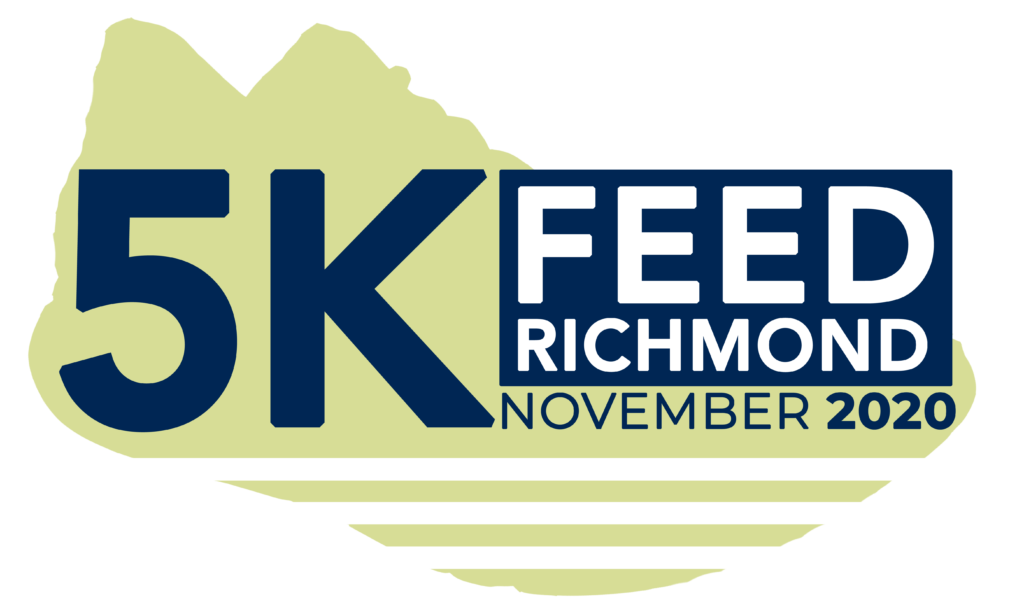 Don't forget your Feed Richmond 5K gear!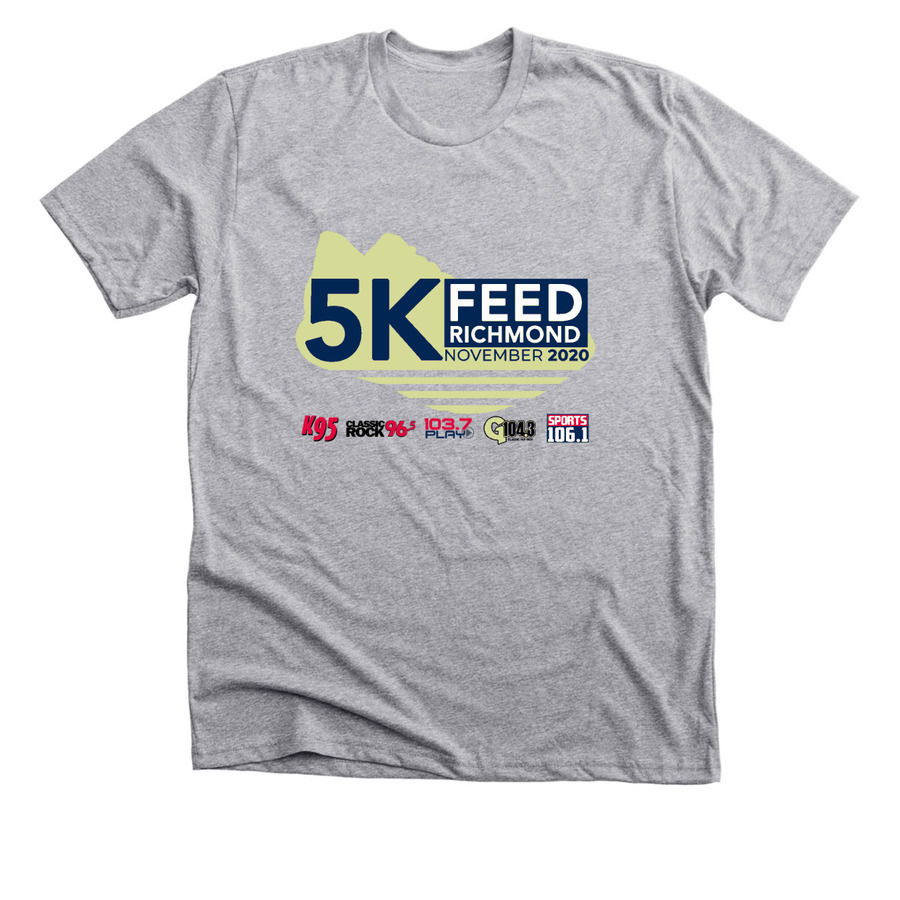 Show your support for Feed Richmond with a custom 2020 t-shirt, hoodie or tank!
All proceeds go to FeedMore.
---
Feed More's COVID-19 programs:
· Feed More's Agency Network is on the frontlines of fighting hunger. These food pantries, churches, soup kitchens and other nonprofits have stepped up to meet the increased need they are seeing and distribute food to the communities they serve.
· While schools have closed, Feed More continues to distribute anywhere from 300 – 1,000 BackPacks every weekend to schools and sites across our region. Feed More's School Market program is still holding monthly distributions to provide students and their families with access to healthy meals.
· Feed More has shifted their Meals on Wheels meal deliveries from 5 times each week to just once a week to keep their clients and volunteers safe. Every Friday, more than 800 senior and homebound neighbors across greater Richmond receive a box filled with 5-10 frozen meals.
· Feed More's team is also making reassurance phone calls to make sure these neighbors are safe and doing OK.
· For more information on Feed More's COVID-19 response, or to give help or get help, please visit FeedMore.org