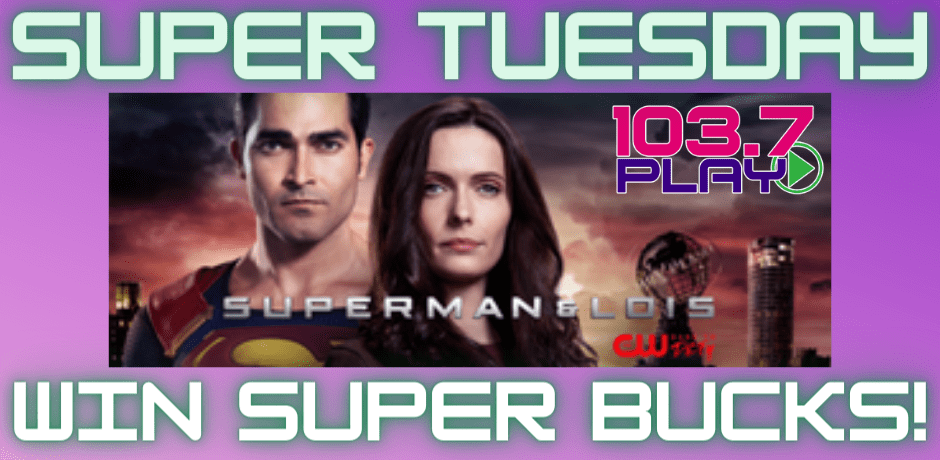 Get ready for Super Tuesday on February 23 when The CW devotes the entire night to unveiling the new series, Superman & Lois! The night starts with an expanded 90-minute Superman & Lois premiere, followed by an all-new special, Superman & Lois: Legacy of Hope.
Defeating evil isn't Superman's only challenge now. Meet the Kents! On planet Earth nothing is certain. Some challenges, like raising a family in super difficult times, can bring us to our knees like Kryptonite. But there's always a way forward when you summon your own superpowers! And hey, why not borrow a few from Superman!
103.7 Play and CW Richmond are teaming up to celebrate the premiere of the all-new Superman & Lois: Legacy of Hope by giving you a shot to win some SuperBucks!
Listen to Play Mornings with Melissa & Jack all this week to win VISA SuperBucks courtesy of The CW!